Frequently Asked Questions
For quick answers please browse our FAQ.
Got a Question
Have a question about our products or services, feel free to contact us directly and request a free in house inspection. However if you need immediate information about a pest you've found check out our Pest Library or review the Frequently Asked Questions below for answers to commonly asked questions.
Click on the questions below to see their answers.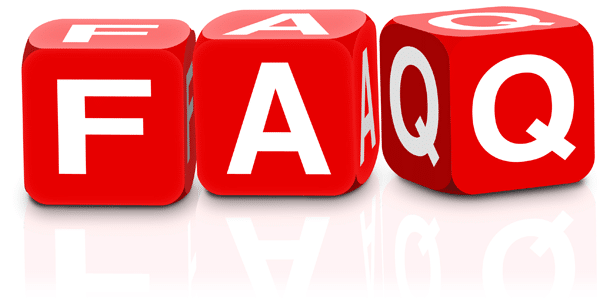 What sort of products do you use?
How can I schedule a free inspection?
To schedule a free inspection with one of our knowledgeable and trained technicians simply fill out the
Free Inspection Form
or call our office at (916) 714-7274 between 9:00am to 4:00pm Monday through Friday.
Why Fast Action Pest Control?
Fast Action Pest Control's service is much more inclusive than many pest control companies. We include rodents in our regular service. We use several treatment methods on each service, which will be much more effective than just "a quick once around with the hose" like many companies do. We use non-repellent pesticides around the exterior base of the home, which keeps the pests from being "locked" in the inside where they might pop up right after a treatment.
What is Fast Action Pest Control's guarantee?
If listed pests invade your home between regular services, just give us a call and we will have a state licensed service technician identify and treat appropriately at no additional cost.
What are your service plans and prices?
Fast Action Pest Control offers monthly and bimonthly (every other month) service. Most of the common household pests and are included in our regular service.
Pricing is dependent upon house/yard size, treatment type, and severity of infestation so please call for a no obligation quote over the phone or schedule a free on-site inspection.
It is always possible to find companies that charge less however, here at Fast Action we strive to offer the best value for the cost. We use only the highest quality products and always strive to do the job right the first time. In the event mother nature does not cooperate, we take pride in in quickly responding to any additional needs that may arrive. Our service technicians are paid very competitive wages above the minimum wage that is offered by many other pest control companies, which can save you money and time in the long run by avoiding mistakes, shortcuts, and problems created by an under qualified and poorly motivated pest control employee. We feel it is very important to have a reliable, competent, and consistent service technician that you can trust in your home.
How can I get a discount?
New customers can receive a $100 discount on the initial service just by mentioning that you saw it here on the website.
Customers who pay for a year in advance will receive a 5% discount on the year.
Our referral program will get you a $25 credit if you refer someone who signs up for a service agreement.
I do it myself, why get a service?
Convenience:
Taking care of pests is our only job! We do it very well and are only a phone call away in case you have a pest emergency.
Consistency: Like many things in life, a consistent pest control program can keep your home pest free and provides the most desirable results.
Cost: What is your time worth to you? Inferior products that are publicly available can still cost more than regular service when you consider the treatments for the many pest we get year round.
Safety: Why does the government continue to ban the manufacture of certain pest control chemicals? Why is the pest control industry as regulated as it is? Our procedures enable us to use less materials with far superior results than "home based" pest control. Most pesticide problems happen when individuals mix far too much pesticide thinking it will provide a better result or when children and pets have access to improperly stored pest control products.
Is regular service necessary?
50 years ago, there were products on the market that allowed very infrequent (every few years) applications. Unfortunately, those chemicals took years to break down, contaminating the ground and water.
Today, products for treating pests are designed to break down very quickly in order to avoid contamination.
As pests continue to creep into your home and yard, we will be there to make sure they stay out. Our regular service is custom to your needs and will change during the year to eradicate pests, no matter their season. Bugs are just a reality in the climate in which we live. However, we at Fast Action Pest Control are confident that our program is the most effective way to maintain the pest population and give you a pest free environment.
Are the products you use safe?
While no pesticide can be considered non-toxic, or totally safe, there are some alternatives that when used properly have little adverse effect on the environment. Some of these include natural pyrethrins, Citrus extracts, desiccants (which dehydrate pests), growth regulators, and baits. The EPA must approve any product used for the eradication of household and structural pests. Fast Action Pest Control takes it one step further. Not only do we comply with EPA regulations, we have additional criteria that our technicians follow:
We incorporate the practice of Integrated Pest Management into our treatment plans. This means that pesticides are not always the first option in controlling unwanted pests. We work with the homeowner to design a safe plan of attack. This involves customer education as to the breeding, eating, and nesting habits of common household pests, and what the customer can do to prevent infestation.
With our expertise and your cooperation, pests will find our solutions hard
to defeat. For information on specific products we use and their MSDS sheets, please click here for more information.
Are Your Products Safe for Animals?
Our products are designed to be used around people and pets. It is fine to treat with cats or dogs in the backyard, if you want to be extra cautious keep them in until the product dries that could be an hour on a rainy day or 5 minutes on a hot day. The toxicity is strong enough to knock down insects that way a fraction of an ounce. So the more body weight you have the more resistant you are to the product so even a small cat would need 1000 times the exposure an insect would need to be harmed. The exception to this is reptiles and fish we want to know if you have any pets like turtles, snakes or fish. When we are baiting for rodents we will need to take extra precautions for your pets also.
Do you knock down the cobwebs?
Yes we do. Every regular service we will go around and knock down the cobwebs on the fence line and eaves of your house. This keeps your house looking sharp and it provides us with the opportunity to inspect your property to see if it has any special needs.
How does your product work in the rain?
Rain is always a concern particularly when we can have a month strait of rain here in the Sacramento area. The products work great in the rain, even though your service technician may not like the rain so much. The products are designed to stick to solid surfaces even when wet, otherwise your lawn sprinklers would wash them off in the summertime.
Do You Eliminate Paper Wasps?
Paper wasps are a major problem in the summertime. We do our best to help eliminate them but as with any flying insect they are impossible to 100% guarantee. Every time your brave technician comes out he will inspect your house for nests and remove them if at all possible. Unfortunately there is no product that will prevent them from building their nests around your home. The best deterrent is to not provide a nice place for them to live. They need lots of water on the ground or in the grass to keep their nests moist on warm days. They can not get water out of your pool but homes that over water or water during the day tend to have the most problems.
What can I do to control my household fly problem?
House Flies for the most part need decaying meat or fecal material to reproduce. These act as a host for their eggs until they hatch out into the larva also known as maggots. The most reliable way to get rid of these flies is to eliminate the source. Remove their breeding materials such as decaying meat and animal feces. Trash cans should be sealed off well enough so that flies cannot enter to lay their eggs. Animal feces should be removed and placed in sealed trash cans daily.
Fruit flies usually reproduce in decaying and overripe fruits and vegetables. They can be controlled by keeping trash sealed and removed daily, keeping fruit in sealed containers, and by using an anti-bacterial and/or sterilizing agent in the kitchen drain and garbage disposal. Trash compactors should also be checked for possible breeding potential.
If these tips still do not get your fly problem under control, please contact our office for additional information.
Fast Action Pest Control is committed to fast response, fast service, and fast results!