FAST ACTION ENHANCED SERVICE PROGRAM
Fast Action Pest Control offers free consultations to identify variables that are specific to your home. The inspection addresses your initial concerns and provides recommendations and a free written estimate. At Fast Action Pest Control, we value our customer's satisfaction and dedicate our time to providing a variety of effective, high-quality solutions to pest problems.
ENHANCED SERVICE PROGRAM:
The Enhanced Service Program is an every-other month service that protects you from many of the pests that are common in California. The program is based on in-depth knowledge of the pests' biology and seasonal pest trends and is designed to offer the most efficient, long-term control while using low-risk methods and materials.
At each service, your local technician conducts a thorough inspection to identify conducive conditions and prevent future infestations. As necessary, your technician applies treatment to remote locations based on seasonal timing. This approach reduces the use of unnecessary pesticide usage. Fast Action uses products with the least toxicity to ensure the least amount of exposure to chemicals.
If your pest issues continue after your regular service we will return to address the affected areas at no additional cost (as long as you are a Fast Action customer).
The following pests are included in the enhanced service program contract:
(*program does not include wood destroying insects)
FAST ACTION ENHANCED SERVICE
Effective pest control begins with identifying an issue and tracking down the source of the nuisance.
FAST ACTION ENHANCED SERVICE
Traditional pest control treatments create a barrier around your home to reduce pest activity.
FAST ACTION ENHANCED SERVICE
Our targeted Fast Action Approach eliminates pests at their source for superior pest prevention.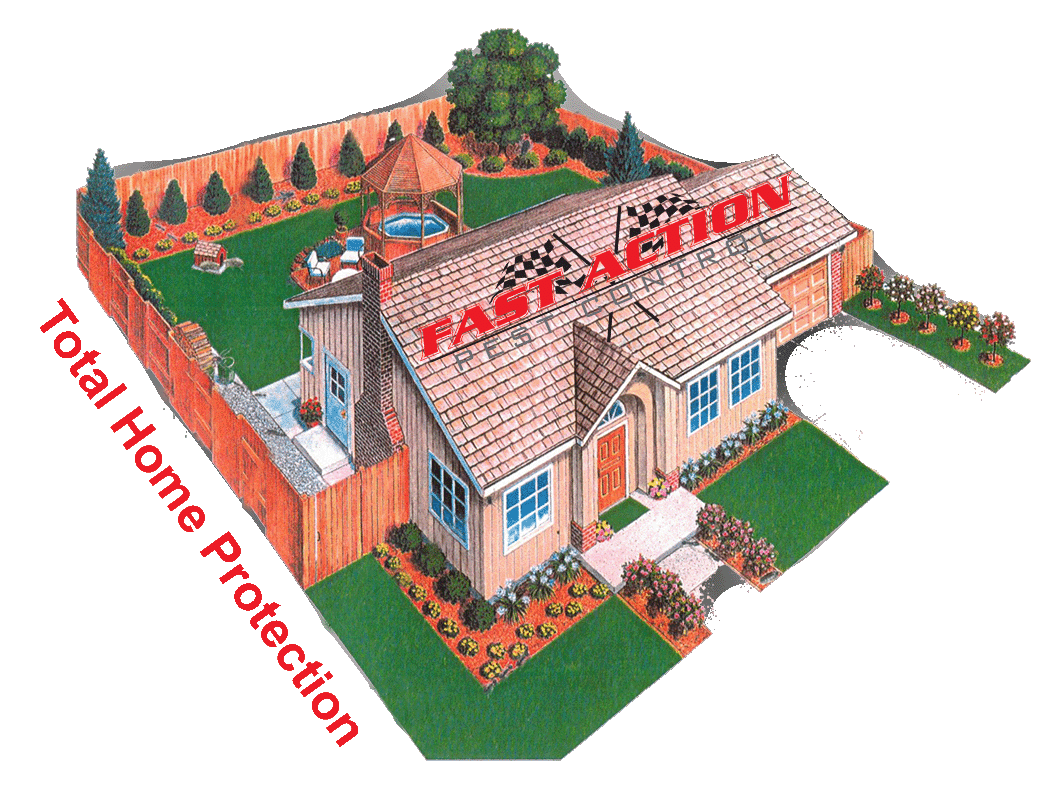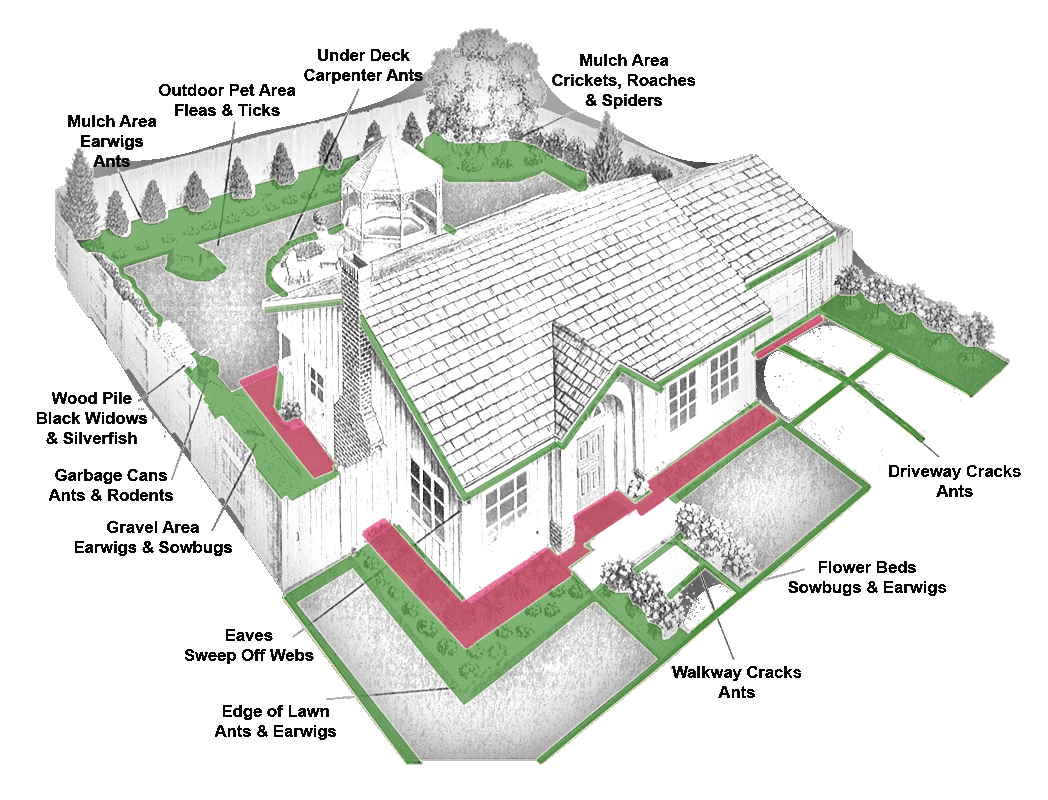 Targeted Pest Control
We strategically target the main harborage areas for insects both inside and outside your home.
Full Protection
We tailor our services to fit your individual needs because no two homes or their owners are the same.
Local Service
Based in Elk Grove we cover the entire Sacramento area to meet all of your pest control needs.
Always Available
Fast Action Enhanced Service is guaranteed for 365 days with free retreats if any pests appear between services.
Fast Action Pest Control offers the most comprehensive mosquito treatment available in the Sacramento area. The most effective way to combat mosquitoes is to treat them deep in the shrubs and bushes where they live and reproduce. Our advanced mosquito fogger system gets deep into the leafs and sheltered foliage traditional sprayers can't reach to eliminate mosquitoes and prevent them from harboring in your yard. Available as a one time treatment or a seasonal service plan to insure total protection during the active warmer months, keeping your home safe from mosquitoes Spring through Fall.
Effective environmentally responsible pest control embraces Integrated Pest Management (IPM), an approach that is more sophisticated and scientific than that of traditional exterminators. At the core of IPM is pest prevention, client education, and regular inspections. By identifying and eliminating conducive conditions which can attract pests before they arrive, you truly are getting the most natural pest control available!
If pest activity is already present, Fast Action's knowledgeable and friendly technicians will tailor a pest removal plan to suit your needs. Methods, products, and frequency programs all depend on factors such as the pest type, degree of the infestation, and surrounding environment. There is no one-size-fits-all approach to smarter, more responsible pest control. If it's too good to be true, it probably is. FREE Inspection >